Body Blitz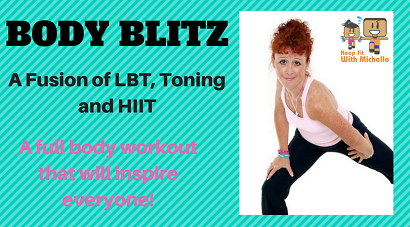 This class is a fusion of all over Body Conditioning, Cardio Boxing and HIIT Training.
The use of motivating music, kettlebells and dumbbells make it packed with variety and has a little something for EVERYONE!
Ideally for anyone looking to sculpt and tone a leaner shape or improve their fitness. This class is ideal for all levels of fitness and ability.
Beginners are always welcome!
Benefits of Body Blitz include
Full body aerobic and toning workout

Increased stamina and endurance

Builds strength

Increased energy levels

Increased flexibility

A great calorie burner

Lots of fun, variety and no pressure

Suitable for beginners with modifications given
EVERY THURSDAY
Mappleborough Green Village Hall
6-6.45pm
£6.25 per class
Please bring your own mat