KSFL On-Line
STARTS Monday 8th January 2018
Supercharge your New Year Weight Loss Goals and Feel Amazing!
You can choose from either a 7 Day or a 14 Day Sprinter Programme
This course has brand new nutritional information with 7 or 14 days easy meal plans for you to follow.
14 Day Meal Plans

14 Day Home Workouts

Mindset and Motivation videos to help you understand stress, hormones and sleep patterns

Choice of live classes from my Class Timetable

Clean Eating Recipe book

Daily Support, Motivation and Recipe Ideas via Secret Facebook Group
Want to reach your weight loss goals but don't have much time?
Lose unwanted body fat and reduce inflammation in just 7-14 days.
It will re-set your metabolism, fire up your energy levels and give you the results you desire.
SPRINTER ONE
7 DAY SPRINTER PACKAGE
7 Days Meal Plans and 7 different Home Workouts
Daily instructions on what to eat and when to eat for Maximum Fat Loss
Full 7 Days Support
£14.50
BOOK HERE
SPRINTER TWO
14 DAY SPRINTER PACKAGE
All the above for 14 days for maximum results!
£28.50
BOOK HERE
SPRINTER THREE
14 DAY SPRINTER PACKAGE PLUS LIVE CLASSES
All the above INCLUDING any Four Classes from my Timetable over the 14 Day Course
£38.50
BOOK HERE
Non Refundable
So what happens next?
Once you sign up you go into my secret Facebook group.
This is where I post all of the informationand all the workouts.
I support you every single day with daily videos, motivation and education on why we are doing things in a certain way.
We take things one day at a time and we make changes one day at a time.There are no faddy foods its clean eating and you wont be hungry.
Every day you will be given your meal plan and easy to follow home workouts for you to do.
You may not realise it and think you currently eat "healthy" but you may be addicted to sugar. This could be the totally sabotaging your weight loss efforts. Fresh, good quality food is the key to crushing this addiction.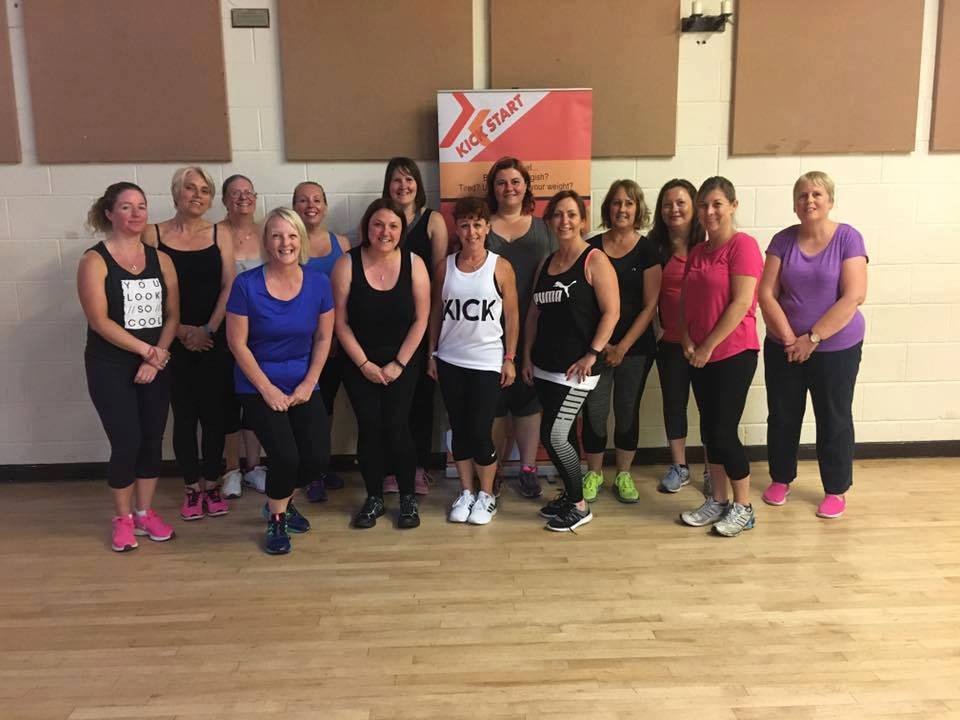 Kick Start is about eating clean nutritious food without weighing or calorie counting. It is a simple Detox programme that eliminates inflammatory foods to promote i
nch loss, energy, well being and better sleep. You will be given a huge variety of easy to follow recipes that the whole family can enjoy. The recipes are quick and easy and you won't feel hungry on this plan.
When you sign up we all work in a secret facebook group where you can interact with me through the day. I provide you with all the support, information and coaching. I post your daily plans with meal ideas, recipes, shopping lists, plus daily home workouts that are totally suitable for beginners. You wont need any special equipment or lots of room. You will also get daily motivation and tons of information on exactly how Kick Start Fat Loss Works.
This is what some of my clients said about KSFL
Suzanne
I have loved the last 8 weeks, the KSFL way has allowed me to lose just over a stone. I have tried everything and with an under active thyroid nothing has worked until now. I've lost a total of 24.5 inches combined in all my measurements and that includes 4 inches off my waist! I've dropped 2 dress sizes. My fitness is 100% better too - I love Hiit! The KSFL banner says "feeling sluggish, bloated, tired all the time" and that was me. Not anymore though! I'm grateful to Michelle Waldron for the guidance and it's just the beginning!
I have lost 2" off my waist, 3" off my hips, 2" off my bust and 9lb in weight!!! I have loads more energy and am so pleased with these results - even though I haven't stuck to it 100% which shows that it is ok to still live life on the plan!
Thanks to the group for your support & feedback and a huge thank you to Michelle - I don't think you realise how much you help us in the classes ... you are awesome.
Sue
This is my second KSFL with Michelle and over the last nine months I have lost over 2 stone and 27 inches. I feel so much better, motivaed and fitter then ever.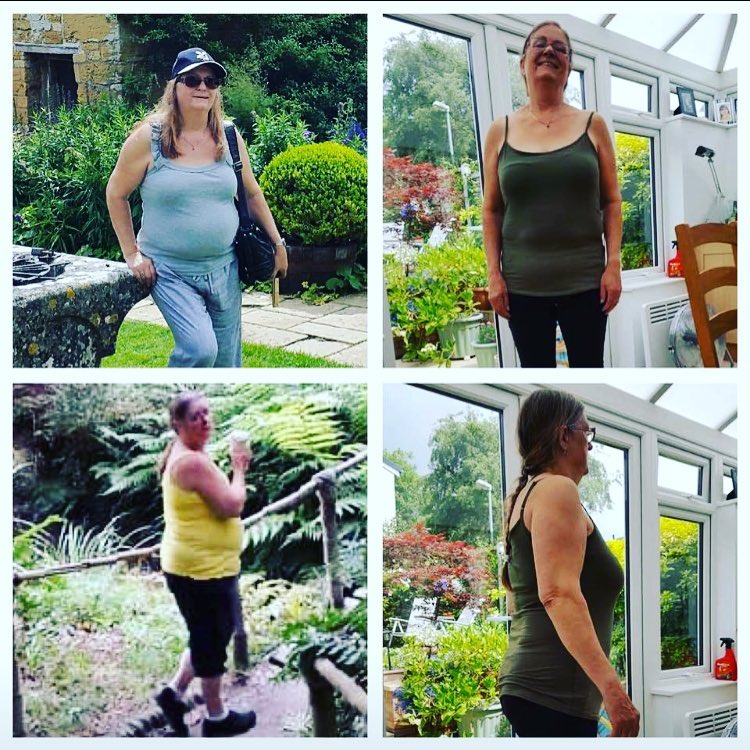 Just the fact that we were not checking our scales and our weight loss being announced really made it for me, no stress of coming to the meeting and feeling ashamed. The beauty of it for me was that it was built all around health and well-being instead of sizes.