Kick Start Redditch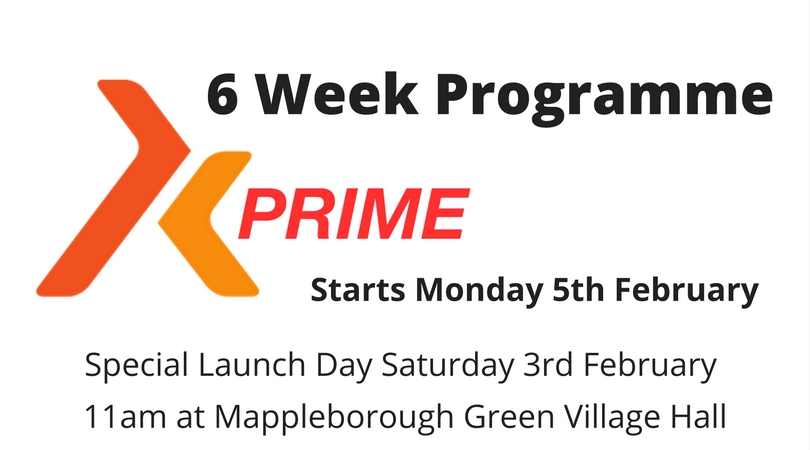 6 Week Kick Start for Weight Loss, Wellness and Optimum Health
Kick Start is a way of life, a lifestyle that is very easy to adopt, has numerous health benefits and gets consistent, sustainable results!
What does the Kick Start PRIME Programme Consist of?
Daily on-line Coaching via a private Facebook Group

Weekly instructions on exactly what, when and how to eat to lose body fat and reduce inflammation

Weekly Motivational Meeting every Thursday 8-8.30pm at Mappleborough Green Village Hall (starts Thursday 8th February )

Recipe book with tones of ideas for breakfast, lunch and dinner

Free access to TWO Classes per week from my Class Timetable (optional)

3 Home Workouts per week

Daily accountability and check in plus daily recipes

All the support, motivation and information you need for your success

Being in a group of like minded people that will support each other
Week 1
NEW Nutrition – Kick Start Detox 2018
The perfect start to the New Year
*What to eat, how to eat and when to eat
*How to eat for sustainable fat loss and ultimate health
*Reduce inflammation, pain, bloating, puffiness, fatigue
Home Workouts
4 NEW ACCELERATOR HOME workouts
2 x Kick Start Fitness & Health Accelerators
2 x Active Fitness Pilates
Week 2
The Accelerated Detox Plan for increased results
*How to boost & reset Hormones
*Tweak and personalise your plan for week 2
*Understanding which hormones are fat burning hormones and which are fat storing
*The effects of Oestrogen and Insulin Resistance
Home Workouts

2 x Tabata
Core Conditioning
Foam Rolling
Week 3
Elimination & Rebalance Plan and Introducing new foods into the diet
*Understanding metabolism
* How to up regulate your metabolism
* How to kick start a sluggish metabolism
* Understanding thyroid and liver function
Home Workouts

1 x Fitness Pilates
1 x Brainfit
1x Holistic HIIT
1 x Resistance Band Workout
Week 4
7 Day Sprinter
A unique daily protocol introducing carb cycling, intermittent fasting, and crescendo fasting for enhanced health, fat loss and reduced inflammation
*How To Bring Down Cortisol
*Stress & Midsection weight gain
*Endocrine disrupters -the impact of environmental Toxins
Home Workouts

1x All new AB LADDER
1X Barefoot workout
1x Super Accellerator
Week 5
Elimination and Rebalance Plan
Fitting Kick Start eating into your lifestyle
* Eating out
* Family eating
* Social events
* Alcohol
* Emotional Triggers
* Food Behaviours
Home Workouts

1x Walking workout
2 x Stretch and Relaxation
1 x Meditation
Week 6
Graduation
Continuation And Maintenance Plan - AMAZING RESULTS
*Woman's Health Talk
*The latest on Peri menopause/menopause/PMS
PMT/PCOS/Fibroid – what everyone needs to know (including men)
*How to live the Kick Start lifestyle and enjoy life to the full
without putting weight back on and understanding how to manipulate your metabolism and hormones going forward.
Home Workouts
2 x Kettlebell Conditioning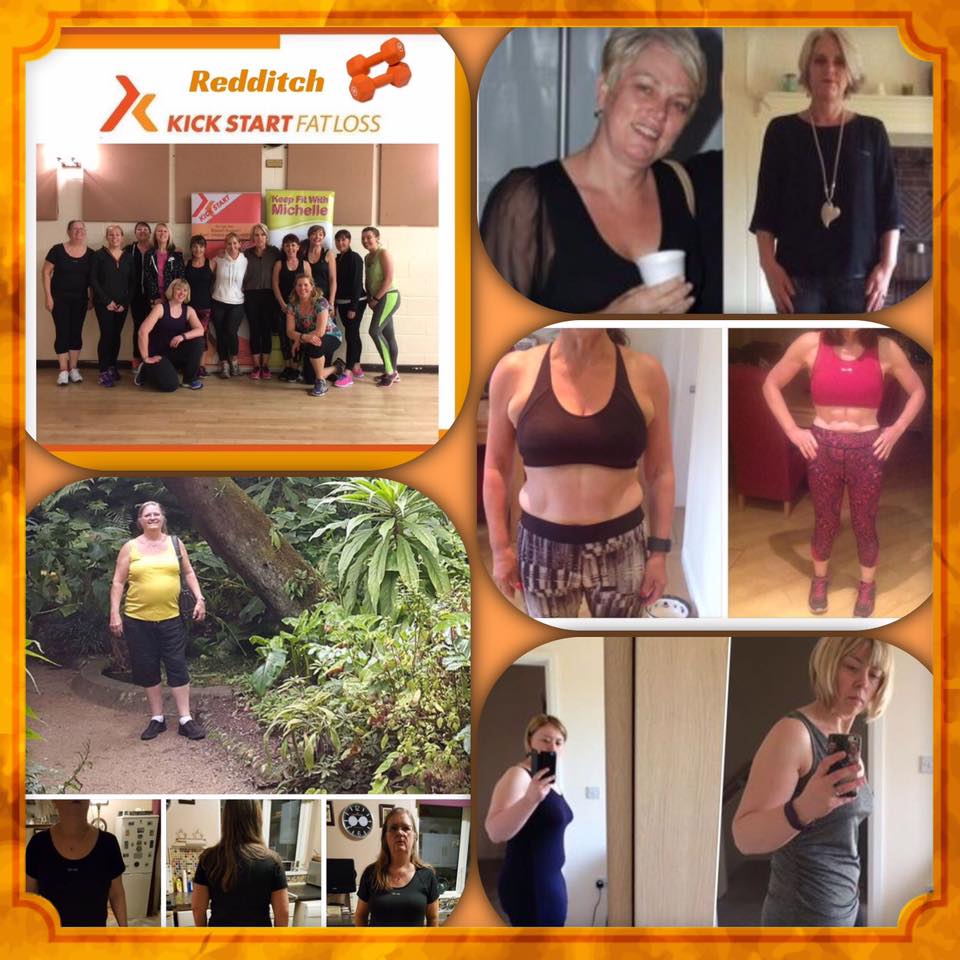 Get the desired results a combination of correct nutrition, exercise at the right intensity, mindset coaching and motivation. KSFL combines all of these crucial ingredients for your success. All delivered in a friendly, supportive and positive group.
BOOK NOW
£84
Non Refundable
SUCCESS STORIES
JANUARY 2017 PROGRAMME
TERESA
I've enjoyed the start of my journey with KSFL. This has been so good for me. It reaffirmed that there are no quick fixes and consistency is the name of the game. I've loved being in the group with you all and discovering how to cook.
I feel so much better than I did just 12 weeks ago. I've discovered just keep it simple and fresh with lots of greens. 
I've lost 18lb and 6 inches but these are nothing except numbers and how I feel counts so much more. 
I've discovered the amazing Clubbercise class which I will continue to have my hour a week just for me. 
Thank you Michelle and everyone else you have helped me so much.
CAROL
I have greatly benefited physically and mentally from the positive, coaching style KSFL approach and I have enjoyed trying out new recipes and different types of exercise.
I am getting better at making sure that the big lifestyle rocks are in place and despite life's ups and downs I have lost 6.5 inches in total and 20lbs so far which I'm very pleased with.
NICOLA
My journey started with an air of skepticism after trying another slimming group, but I quickly found out that KSFL is different by not focusing on weight loss but more clean eating. I had lost some confidence prior to starting and now my mojo has returned with guidance and support from Michelle and our Facebook group! I have enjoyed every minute and will be joining the May programme! I have lost 14lbs and 19 inches! If anyone is thinking about joining KSFL don't think about it just DO it!
ALISON
Thank you Michelle for the last 12 weeks! I've realised how much I like eggs now and I cook them for myself and the kids every morning! Haven't felt hungry at all. I've lost 11lb which I'm really pleased with and have lost 2 inch from my thighs. I've enjoyed the classes and meeting all you lovely ladies and will be back in May to continue my journey.
AMY
What a great journey!!! I've learnt so much. The best thing is that I have been struggling with my thyroid for 3 years. Could never get my levels right. They are all perfect.
I sleep so much better and feel so much more alive. I don't think about wine the second I finish work. I have lost 1 stone. 
The group is great and Michelle I can't thank you enough.
CAROLINE
Despite so many distractions, birthdays and other events, I have achieved a weight loss of 1st 7lbs and 10 inches loss!
I have learnt such a lot from the KSFL group and I hope to be able to permanently change the way I eat and keep healthy. I will join the maintenance group to keep my motivation going with the confidence of knowing that Michelle is always there to help and advise.
MICHELE
Pleased with how my KSFL journey has ended. I have lost 20lbs. Really glad I started this programme, even though it was an awkward time and despite being poorly for weeks I feel so much better for doing it. 12 weeks went so fast but the beginning feels like a life time ago. Thank you Michelle and to every member of the group for your support, patience, kindness and
Understanding. I've had a great time!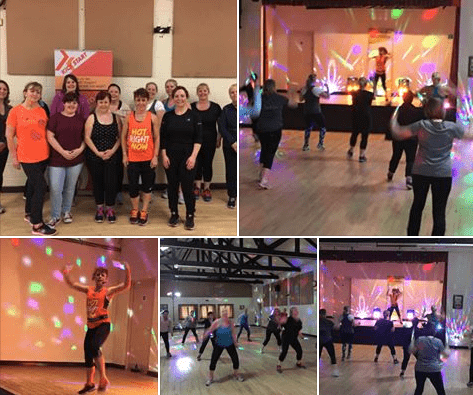 SEPTEMBER 2016 PROGRAMME
SUE
"My before and after photos. I was so big, my ankles and calfs look better arms and stomach. Have lost 13lbs and 18inches. I am so pleased with myself. Back down to size 14. All thanks to Michelle waldron and KSFL and excersise classes I could not have done this without you Michelle and the group. Joining the KSFL group and exercise classes gave me the motivation I desperately needed along with meeting lovely people. I am fitter, leaner and full of energy. I will continue my journey because KSFL and exercise is a way of life. I have learned so much about what food can do to your body. A very big thank you to Michelle Waldron and the ksfl group. Sue"
EMMA
"This is to anyone who is thinking of starting the new kick start class in January with Michelle Waldron, I decided to join the first class earlier this year and have never looked back. I have now lost 23lb. I started at 11st3 and I am now 9st8. Exercise mixed with healthy eating will get you there, there's no complicated weighing of food and point counting, just simple cooking and fresh ingredients. If you are thinking of joining then go for it you won't regret it. There is help from Michelle every week and cook books to help you along the way. I have also met some amazing people who have also followed the journey and done just as well as me, go on go for it and change your life, thanks Michelle Waldron couldn't have done it with out you"
MAUREEN
"I joined KSFL as I could not get rid of 7 lbs of weight which had been with me for over a year and to help me understand about how to improve my way of eating. I must admit I have really enjoyed the journey, I sleep well, eat better, cook more, drink lots of water and gave not had a cup of coffee since I started, and I used to drink a cup on the hour at work. I now have so much more energy. I have lost 16 pounds in weight and 16 inches. Thank you Michelle for your support and all of you fab fellow KSFL members for your ideas help and laughs."
JAYNE
"Well next week is the last official week on my plan and lost a total of at least 12 pounds 2 pounds off a stone. I have learnt so much about nutrition and excercise and proved to myself I can achieve results with hard work and focus. Thank you to Michelle Waldron and her amazing fitness classes have never enjoyed fitness as much as I do now .
EMMA
"I joined ksfl with Michelle back in September feeling unhappy with how I looked and my eating habits, ksfl has completely changed my life around for the better it is such an easy plan to follow with really tasty meals to eat and great sweet treats too it really is a lifestyle change rather than a diet. I have always struggled with food and hated cooking but I now feel completely in control and actually enjoy cooking something I never thought would happen! I have learnt so much about food and now have the tools and understanding of what is right and wrong for me. Alongside ksfl I have done Michelle's classes which are so much fun and I feel doing the ksfl and classes is what has got me the results. I feel amazing both physically and mentally so anyone wanting to improve their lives for the better my advice is join Michelle's next intake of ksfl in January you will not regret it, Michelle is so helpful and full of motivation. I highly recommend Michelle's ksfl and classes the best thing I ever did for myself"
THE KSFL CLASSES ARE EXCLUSIVE TO MEMBERS ONLY AND NOT PART OF THE PAYG TIMETABLE OR THE STANDING ORDER